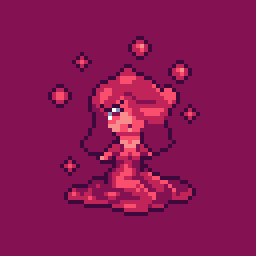 Darkout
Work together with past versions of yourself to solve puzzles.
CONTROLS
Move with "WASD"/"ZQSD" OR Left Gamepad Stick
Start a new loop with "R" OR North Gamepad Button (Y for Xbox controllers)
Interact with "E" OR South Gamepad Button (A for Xbox controllers)

Look Around with Arrow Keys OR Right Gamepad Stick
For an optimal experience, please download the game and play it on PC.
Install instructions
If the game downloads as a zip, unzip it and find your way to the .exe file. Windows might give a warning for unrecognized software but it's just a unity build.
Comments
Log in with itch.io to leave a comment.
Pretty fun so far. Not sure why you call it "Darkout", though.
The first thing the game came from is the idea of solving puzzles to "cure" your mind like a metaphor for path from mental health issues to wellness. As that, we named it "darkout", the journey from obscurity to light :)
As we had only 9 days to make the game, we focused on our gameplay mechanisms and didn't had time to put some narration or things that could show our way of thinking the game itself.
Very well made. There's definite potential here if you wanted to develop further.
Thanks for the compliment, we really had a lot of fun doing it and we love the gameplay mechanic idea we had as well :) nothing is planned so far but we will at least update the game to give it a bit of polishing, debugging everything, and give it a sense of "finished" game.